Extremely soft, squishy and soooo cute :) That's how I would describe the Marshmallow Blanket. It is also super easy and quick to make. It's a prefect project for all beginning crocheters and marshmallow lovers*.
*(I can honestly say that designing this blanket was just a pure joy, full of flavour. I can't remember the last time I ate so many marshmallows...:) This project is just crying out for a cup of hot chocolate with marshmallows. Can you resist the temptation?)
Skill level
The pattern for Marshmallow Blanket was made especially for all beginners, seeking an easy to crochet blanket with a sophisticated look. Both, yarn weight and stitch pattern were selected accordingly. There is no better way to start your crochet adventure, than with a chunky yarn and a large crochet hook. The pattern is really easy to follow, and it uses very simple and repeatable stitch. So, if you know how to make a chain, single crochet and double crochet stitches (US terms), you can make this beautifully textured blanket too.  
To make it truly beginner friendly, the pattern includes a very detailed stitch photo tutorial, clear written instructions and some valuable crochet tips. It is written in US terms.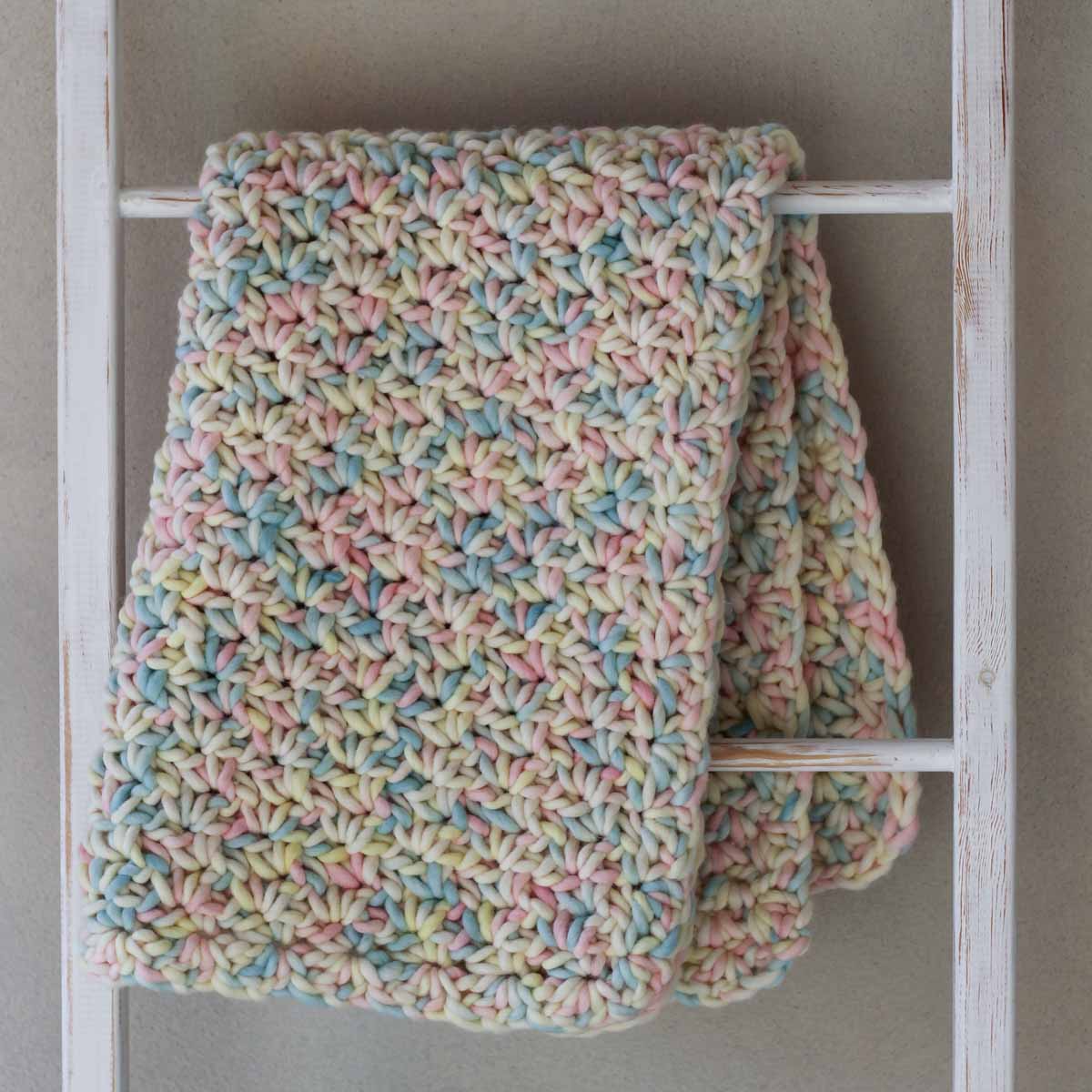 Size
The following pattern allows you to make a blanket measuring approx. 27 x 36 inches, however you can easily modify it to your needs (just remember to adjust the amount of yarn too). Well... speaking of yarn... that's what I love the most :) I have used a super bulky wool from We Are Knitters in gorgeous marshmallow shade. I absolutely love this colourway, and it is actually the main reason behind this pattern.
Chunky yarn has been very popular recently, so there are plenty to choose from. Just make sure that your selected yarn matches the gauge.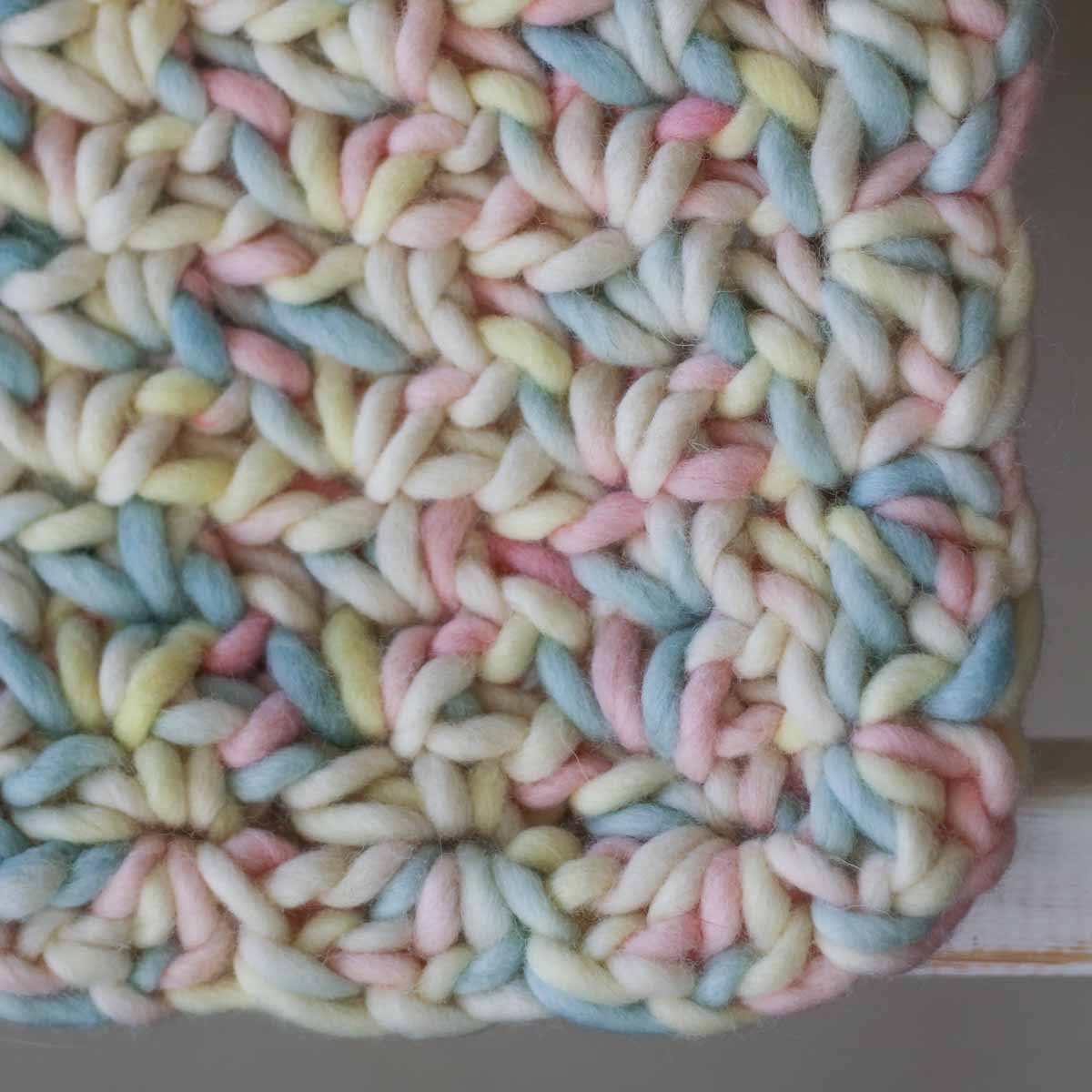 Time
I love bulky yarn for many reasons, but mainly because projects done with chunky yarn are quick to make. And Marshmallow Blanket can be completed in less than 4 hours! How cool is that!? So, if you are looking for a unique baby gift, and you are running out of time, that is it! Make it yourself. This pattern doesn't require counting or any extra attention, so we are talking about enjoyable movie evening with a crochet hook. Don't forget to prepare a cup of hot chocolate and obligatory marshmallows :) It's better than online shopping, I'm telling you...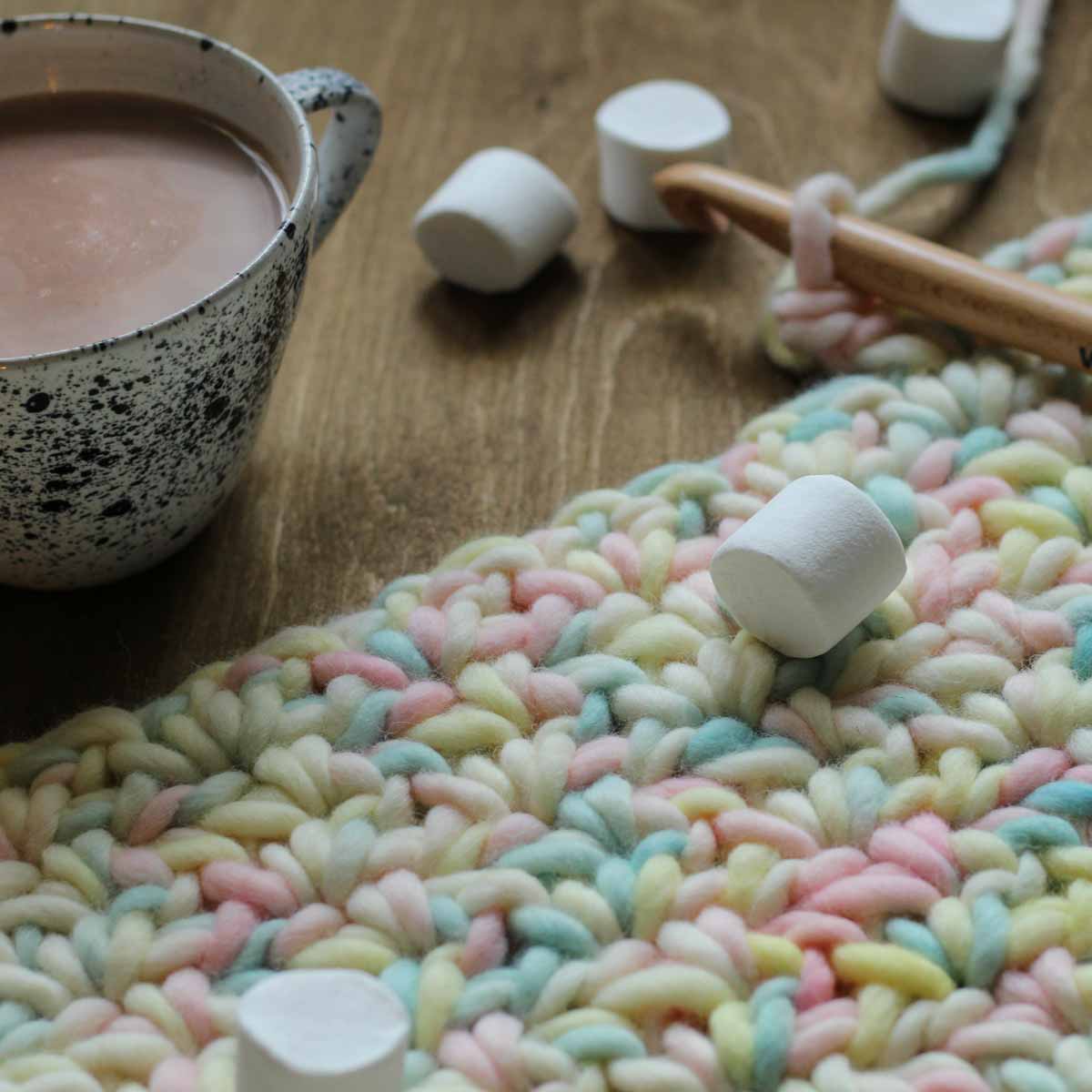 Materials needed 
The pattern calls for about 435 yards of super bulky yarn, which is equivalent to 5 skeins of The Wool by WAK.  You are also going to need a 15 mm crochet hook, a pair of scissors and a tapestry needle. If you are a beginner, I would also recommend using some stitch markers.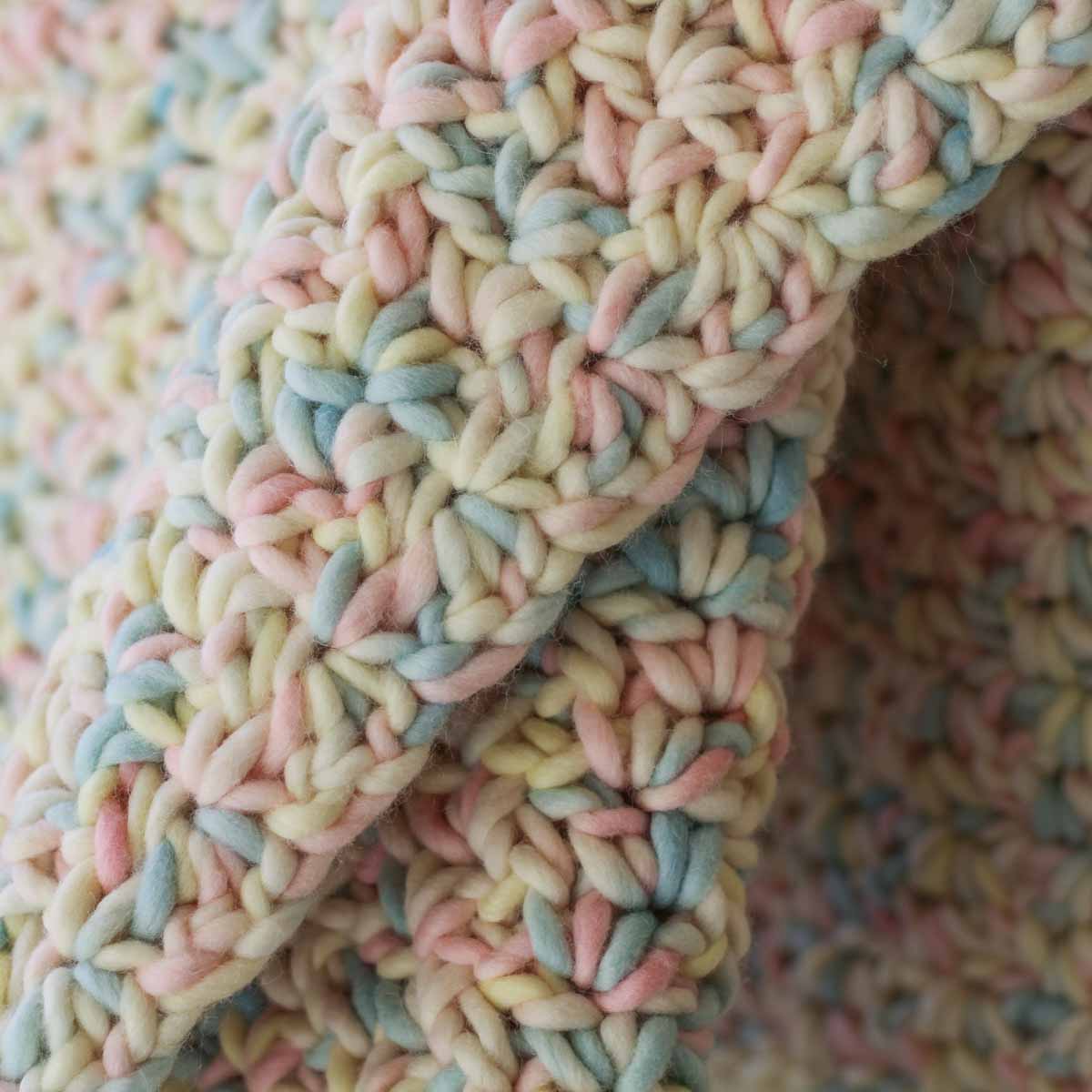 Pattern
Now all what's left, is to download the PDF pattern, order some yarn and get started...
And as a small surprise for a good beginning, a code PATTERN will give you 10% off (works at Etsy only). 
Pattern for Marshmallow Blanket  is available at the following platforms:
To purchase it from Etsy click HERE.
To purchase it from Ravelry click HERE.
To purchase it from Love Crafts click HERE. 
I can't wait to see your blankets. Feel free to drop your photos in the comment section below or tag @ Many Evenings Crochet (#manyeveningscrochet) on Social Media. If you have any questions or doubts, please get in touch. I'll be happy to help.
It's been nice to see you around!